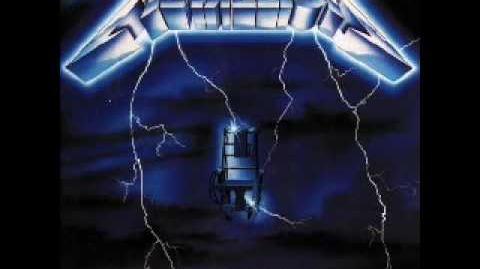 PyrusMaster82) Inferno, what do you think?
Inferno Dragonoid) That we should be the leader!
PyrusMaster82) Yeah, even your name says Inferno!
Firestormblaze) NO! I'M THE LEADER!
PyrusMaster82) So... I'm the leader!
Nintendocan) I want to be leader too!
Masters) Me too!
PyrusMaster82) NO! I'M THE LEADER!
Charlie) NO I'LL BE THE LEADER!
Pyrusbrawler900) ALL YOU GUYS WILL FAIL! I'M THE TRUE LEADER, OF THE GROUP!
Burnfire Roxanoid) OMG! KNOCK THIS OFF! VOTE ON THE POLL AT THE BOTTOM, FOR YOUR LEADER!
Nintendocan) YEAH!
( Meanwhile, back at the house )
Wolfgang) D*MN IT, D*MN IT, D*MN IT!
Samantha) Calm down!
Wolfgang) I CAN'T OUR MOM GOT BIT!
Samantha) NOT MY MOM! -_-
Wolfgang) DON'T CARE! VOLF RAN AWAY! AND THERE IS A D*MN A** HOLE IN THE WALL!
Persona) WAHHH!
Wolfgang) AND NOW MY LITTLE SISTER IS CRYING!
Samantha) Yeah... Maybe you should CALM DOWN!
Wolfgang) I CAN'T!
May) YES YOU CAN!
Phone) Nuza SUCKS!
Wolfgang) DOLLOID!
Phone) Yeah!
Wolfgang) NOT HELPING, GET OUT OF THE D*MN PHONE!
Phone) FINE!
( Dolloid gets out of the phone )
Dolloid) HAPPY? ARE YOU HAPPY THAT THE MESSAGE FROM NUZA SAYS, " OPEN THE D*MN DOOR "?
( Christian runs up to the door and opens it )
Christian) UNCLE NUZA! MR.AIRZEL! MR.CRIMSON! YOU'RE ALL HERE! =D
Nuzamaki90) Yeah... CAN YOU EXPLAIN THE HOLE IN THE WALL!
Wolfgang) What hole?
( Nuzamaki90 points to the hole )
Wolfgang) Oh... I thought you ment the hole in my heart...
Crimson) Did you break up with Samantha?
Wolfgang) O_O
Airzel) JUST LET ME IN THE HOUSE!
Wolfgang) I DIDN'T " Break up " WITH HER...
Nuzamaki90) THEN WHAT'S THE HOLE IN YOUR HEART!
Wolfgang) You know... I got to go!
( Wolfgang runs away from the front door )
( Christian moves out of the way and lets Nuza, Airzel, and Crimson in )
Crimson) Wolfgang, surely doesn't want to explain...
Samantha) He's been bothered by this...
Airzel) And I care, why?
Nuzamaki90) I know... I came early... about two days early, but where is Wolf?
Samantha) At the hospital...
Nuzamaki90) What he break now?
Samantha) Nothing...
Nuzamaki90) Then why is he in the hospital!
Samantha) Serenity...
Nuzamaki90) What, another kid?
Samantha) NO! You were here last month -_-
Nuzamaki90) But I haven't seen her in a year!
Samantha) Oh...
Crimson) JUST SAY WHY SHE'S IN THE HOSPITAL!
Samantha) Volf bit her...
Crimson) WHAT!
Samantha) Here's the other reason why Wolfgang wouldn't answer... VOLF RAN AWAY!
Crimson) O_O
( The phone starts to ring )
Grade ( F lowest, S highest )
Who is team Inferno's leader?
Ad blocker interference detected!
Wikia is a free-to-use site that makes money from advertising. We have a modified experience for viewers using ad blockers

Wikia is not accessible if you've made further modifications. Remove the custom ad blocker rule(s) and the page will load as expected.