Lance Masterson (Strike)
Edit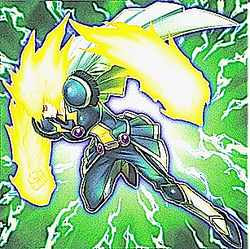 Zenian Physiology:

Superhuman Strength
Superhuman Speed
Superhuman Stamina
Superhuman Reflexes
Regeneration
Longevity
Invulnerability
Flight
Energy Projection
Astral Projection
Form Change/Powered Form
Summoning
Electrokinesis

Lightning Bolt Projection
Lightning Bolt Travel
Electrionic Teleportation
Electrical Absorbation
Description
Edit
A human given magical powers from another dimension, Lance and his partners, each gifted with the power and spirit of a different element, battle the toughest enemies in order to protect the multiverse.  He must keep the element spirits out of the wrong hands or risk the destruction of everything.
Description
Edit
Pit is the main protagonist of the Kid Icarus video game series. He is the captain of Palutena's army and has complete faith and devotion to her.
Desciption
Edit
Palutena is the Goddess of Light, protector of the Humans, and a protagonist in the Kid Icarus video game series. Only having minor roles in the first two, then being a main protagonist in the third one.
Description
Edit
Viridi is the Goddess of Nature and ruler of the Earth in the latest installment to the Kid Icarus franchise, Kid Icarus: Uprising. she started off as an antagonist in the second half of the game, but then slowly became a protagonist. She is also the leader of the army, "The Forces of Nature".
Description
Edit
Dark Pit, also known as Pitoo, is an anti-hero in Kid Icarus: Uprising. He is a clone of Pit created with the Mirror of Truth, and his personality is the exact opposite of Pit's.
Ad blocker interference detected!
Wikia is a free-to-use site that makes money from advertising. We have a modified experience for viewers using ad blockers

Wikia is not accessible if you've made further modifications. Remove the custom ad blocker rule(s) and the page will load as expected.