Opening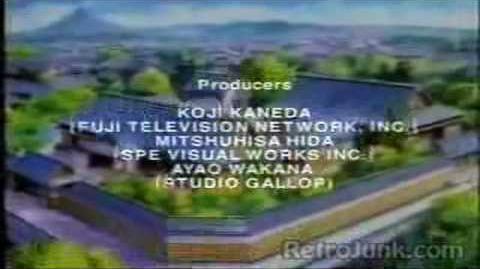 Narrator: In China there lies the Elite Manifesters of the Manifest Temple. Leading that squad, is the son of the creator of Spirit Manifestation, Lin Wang. His job being to keep peace int he world with this newly found power. Now we begin the story of... Manifesters! *screen fades*
Manifest Temple Mountain, China, 12:00 P.M.
Edit
On a sunny afternoon, a person unknown to the Manifest Temple runs up the many mountains that the temple sits on. Tired and confident he doesn't give and continues to go up the very steep, high mountain.
A few minutes later he arrives and leans over holding his knees gasping for breath. He drips with sweat and decides that he's ready to go in. He walks to the temple gates and knocks on it. After he knocks on it the gates mystically opens, where he sees Lin Wang standing right in front of the door.
| | |
| --- | --- |
| | *out of breath* Ha! The great Lin Wang, it's such an honor to meet you! I need your help |
| | |
| --- | --- |
| | Ha, so I see you need my help. Well if you need my help you're gonna have to make an appointment. Hehehehe. |
| | |
| --- | --- |
| | Heh, it's simple. All you have to do is battle me, and if you put up a good fight, I shall help you. But before you fight, it is only respectable to tell me your name before fighting me. |
| | |
| --- | --- |
| | My name's Raymond, Raymond Wingo, but that isn't the point right now! Just listen, it's important. |
| | |
| --- | --- |
| | Shut up and fight! I'll listen if you can put a good fight against me! Now do it or no help! |
| | |
| --- | --- |
| | Agghh! Okay! You're so stubborn! |
As soon as Lin Wang said that he manifested his spirit out revealing that his manifestation was Pyrus Giraffee. His Spirit, blazing with fire manifested out of his body in a majestic stance with eyes glowing with confidence.
Raymond shot his spirit out of his body instantly as his spirit manifested as Haos Pegasus. He came spreading his wings flying in the air moving at great speeds toward Lin Wang's Spirit. *the scene freezes*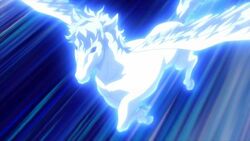 Narrator: The fierce battle between Lin Wang and Raymond begin! How good will Raymond do against Lin Wang? See next time on Manifesters! *screen fades away into ending*
Ending
Ad blocker interference detected!
Wikia is a free-to-use site that makes money from advertising. We have a modified experience for viewers using ad blockers

Wikia is not accessible if you've made further modifications. Remove the custom ad blocker rule(s) and the page will load as expected.