Page 1. CLICK HERE TO GO NEXT Also be sure to spot Duckerson in every scene as he is reccurring and he's like Waldo, he is that yellow duck who looks like a sushi duck, he's in EVERY scene, trust me keep your eyes peeled if something looks weird, thats Duckerson then. So be sure to post in the comments where Jerry is in every scene, you'll win cookies.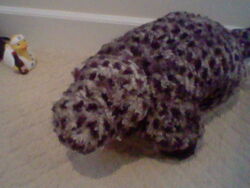 Jerry: Where am I? Is this real life daddy?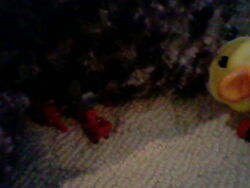 Orbeum: Ugh... fatso...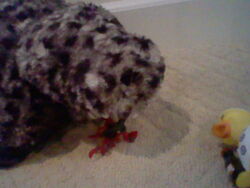 Jerry: HOLY! WHO ARE YOU AND WHAT HAVE YOU DONE WITH MY PANCAKES! ANSWER OR I WILL FART IN YOUR FACE!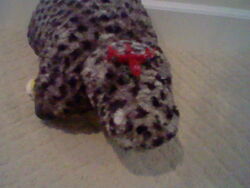 Jerry: AH! Hah I'm on your head so you won't get me... RIDE EM DINOSAURCOWBOY STYLE!
Orbeum: Okay sorry, (hey wtf is that duck doing there and why does he have a bottle)
Jerry: its okie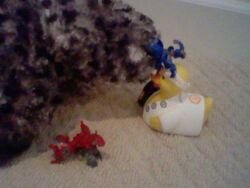 Aerogan: AEROGAN KICK! HAHAHAHAHAAH! YOUR NO MATCH FOR AEROGAN!
Jerry: BAD AWEROGAN!!!!!!!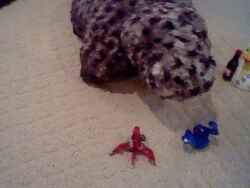 Aerogan: Im sowwee so watchs your name
Orbeum: I'm Orbeez btw so yeah whats your name
Jerry: My name is Jerry
Orbeum/Aerogan: Kool name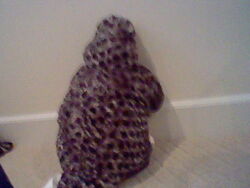 Jerry: I WANNA GET OUTTA HERE AND GET MY PANCAKES BACK WAAAAAAAAAAAAAAAAAA so what is this place
Orbeez: BakuLandia
Jerry: OKAY WAAAAAAAAAAAAAAAA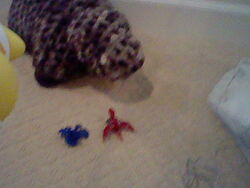 Orbeez: Well lets try to find your way home and get you pancakes
Jerry: YAY!
Aerogan: IM COMIN TOO!
Orbeez: Whatevs.
Ad blocker interference detected!
Wikia is a free-to-use site that makes money from advertising. We have a modified experience for viewers using ad blockers

Wikia is not accessible if you've made further modifications. Remove the custom ad blocker rule(s) and the page will load as expected.