Featured Article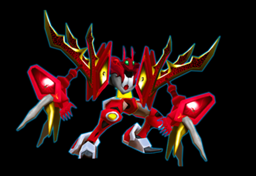 Helping Out
To write a new article, just enter the article title in the box below.
Not sure where to start?
If you are new to wikis, check out the tutorial.
Adding content
Every wiki has two list of articles that need help called "Stubs" and "Wanted Articles". Help us out by making some articles and expanding some stubs.
Uploading images is another really easy way to help out - see the Special:Upload page!
Current Poll
Do these polls even matter anymore?
Community News
Create blog post
Blogs
I'm making a fighting game, but it's not original. Instead of having Nintendo characters we have characters from other series and real life characters too!

We have Mr. Mime, George Costanza, Robbie Ro…

Read more >

In 200---never the next generation of Pokmon will be released.

Pokmon Anima

Yes, it is actually a standalone game and there are no two versions. What about version exclusives? Perhaps they are based of…

Read more >

So I'm just gonna dive straight into it: I'm trying to remove all elements of Bakugan from the Fight Series.

One of the reasons I haven't finished the Fight Series yet is the Bakugan. Writing stories …

Read more >

Surprise, surprise, today is Fanonlords Wiki's 5th Anniversary! On August 2nd, 2011, I made this wiki to tribute a group Pyrosmaster, Kyuubidrago23, Blueking4ever, Jolts, and I were in. We called our…

Read more >
See more >
Ad blocker interference detected!
Wikia is a free-to-use site that makes money from advertising. We have a modified experience for viewers using ad blockers

Wikia is not accessible if you've made further modifications. Remove the custom ad blocker rule(s) and the page will load as expected.